Marrakesh Inspiration Trip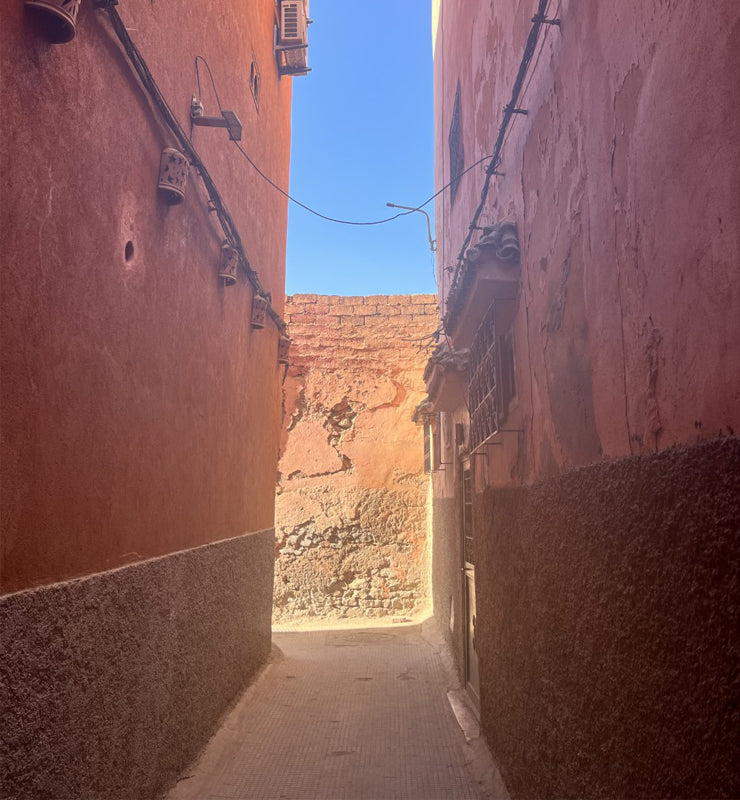 Spending post Christmas and New Year in Marrakesh with my bestie was an absolute dream and helped me to reset for 2023.  The landscapes, colours, smells and symbols made up a rich tapestry of fresh inspiration. Can't wait to inject it into our new pieces and shoots!

I encourage all of you to visit somewhere new to reset and get inspired anytime you're feeling tired, overwhelmed or stuck to get a fresh perspective.   Even in your own city its so easy to stick to the same places and just a short train away can be a welcome change of scene.
The narrow terracotta walkway in the photo shown above with light pouring in felt like a symbol of new energy pouring in.
Natalie xx