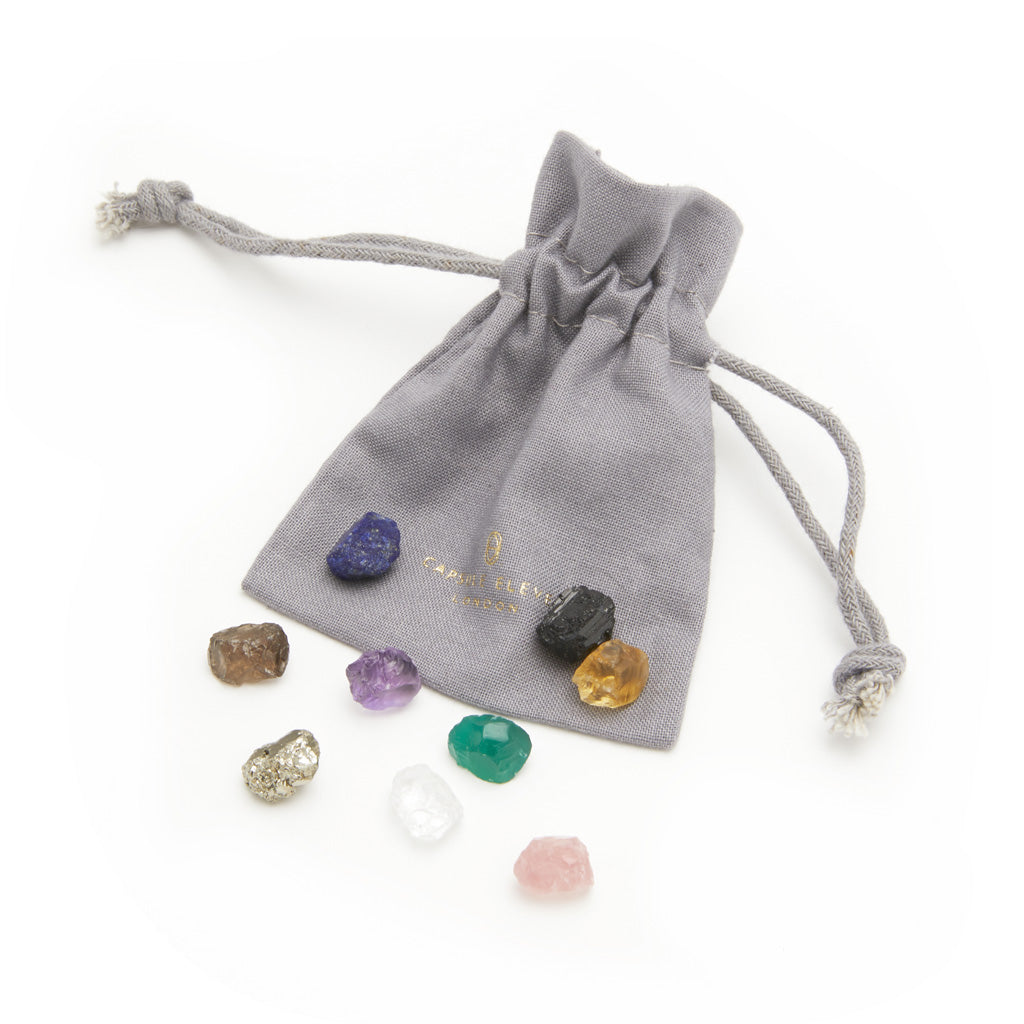 Bag of energy crystals to go inside your Capsule pendant or ring
The Capsule Crystal Pendant and ring open up so that crystals can be interchanged or the wearer can enclose their own charm. Each stone is cut to fit the piece, so is totally unique.  Due to the nature of semi-precious stones coming from the earth, colours may vary slightly from piece to piece. Wear alone or layer with other pendants or chains.

Materials:
Semi-precious stones

Inspiration:

The wearing and carrying of precious amulets, otherwise known as a good luck charms, has been important throughout antiquity to provide protection to the possessor. This capsule-shaped amulet has the eye symbol of protection in the centre and contains a crystal that can be interchanged depending on what energy or healing its wearer seeks.  The inner and outer symbols and the bold, striking nature of the piece are intended to give its wearer warrior-like strength. 
Drawstring pouch made from eco re-cycled cotton 
Bag contains:
Black tourmaline 
Pyrite
Smoky quartz
Rose Quartz
Clear Quartz
Citrine
Amethyst
Green Onyx